Sell Diamonds in London, Hatton Garden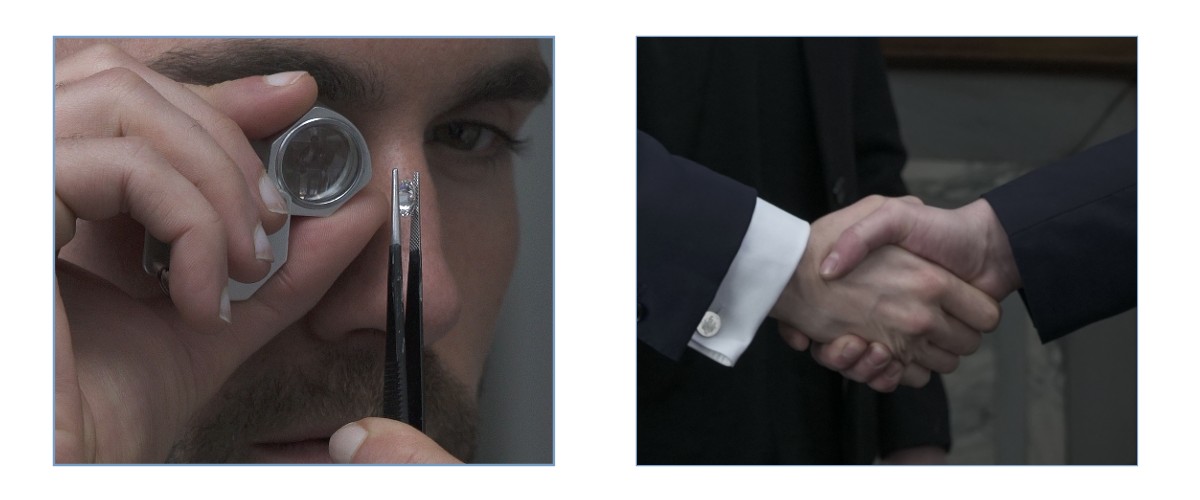 Free Appraisals
If you'd like, you are welcome to schedule an appointment to receive your free appraisal from us. With you watching every step of the process your diamond will be inspected flawlessly and its value will be assessed. Once we have completed this swift process we will inform you of the value we calculated for your diamond. Although this is a highly specialized service requiring years of expertise, we offer this for free to any person who wants to sell diamonds. London wholesalers that are able to give you the best possible price is an extremely important thing for us to be, so we operate with small profit margins. You are invited to come over for a free valuation (by appointment only).


Certified Diamond Graders
You can rest assured that the required expertise is more than available to properly assess the value of your diamond, as we are certified diamond graders with diplomas from the Gemological Institute of America, which is considered the best kind of degree to have in diamond grading. We have no place for mistakes and judge the colour, clarity, carat, fluorescence and cut perfectly and to the highest standards.


Request a Quote